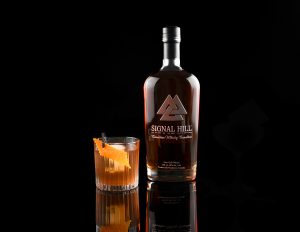 Whisky and cigar pairings are common but have you ever considered pairing a cocktail with your cigar?
There's something magical about pairing cigars with the perfect whisky-based cocktail. Whisky cocktails allow you to explore more flavours; they contrast or cut through the heat of a cigar. When executed correctly, this can result in a flavour combination unlike anything you've ever experienced before.
Andrew Daw, the Signal Hill brand ambassador, worked closely with the Gentleman's Flavor to curate cocktails that pair perfectly with cigars. Read the full blog post here.
View the Gentleman's Flavor full review on Signal Hill Whisky here.
Spruce Tip & Balsam Fir Whisky Sour
Signal Hill Chocolate Pudding