1¾ oz. Signal Hill Whisky
½ oz. Cointreau
¼ oz. Fresh Lime Juice
½ oz. Orgeat Syrup
Angostura Bitters
Add Signal Hill Whisky, Cointreau, lime juice and Orgeat syrup to a cocktail shaker with ice and shake vigorously. Double strain into a Collins glass with crushed ice. Top with an Angostura float (roughly 15-20 dashes of Angostura Bitters). Garnish with a fresh mint crown and a fresh lime or dehydrated lime wheel.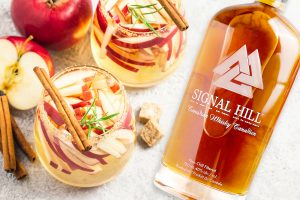 Cozy up with this perfect fall mulled apple cider.
Read More »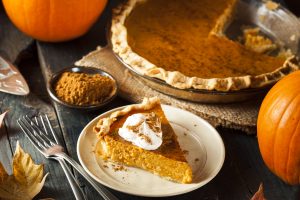 Treat your Thanksgiving guests to a slice of pumpkin pie.
Read More »