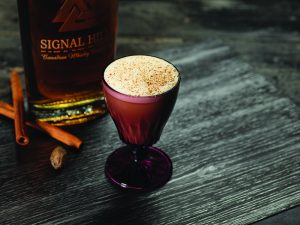 The Holiday season is upon us and we have the perfect cocktail to get you through. If you are looking to impress your guests with something that'll be fun but not labor-intensive we have just the cocktail for you. The Harbour Flip is sweet, creamy with a delicate warming sensation at the finish.
This cocktail is a guaranteed show stopper but very simple to make. Just combine all your ingredients in a cocktail shaker with ice and shake very well until frothy. Strain into a chilled Coupe or Cocktail Glass and garnish with your favourite holiday spices.
View the full recipe here.