1 ½ oz. Signal Hill Canadian Whisky
¾ oz. Cream Sherry
¼ oz. Maple Syrup
1 Whole Egg
Combine all ingredients in a cocktail shaker with ice and shake very well until frothy. Strain into a chilled Coupe or Cocktail Glass. Grate some fresh Cinnamon and Nutmeg overtop the drink and serve. Remember, the better quality of egg, the better tasting your flip!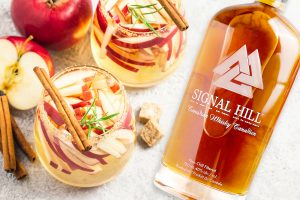 Cozy up with this perfect fall mulled apple cider.
Read More »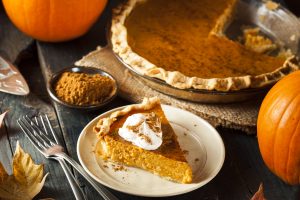 Treat your Thanksgiving guests to a slice of pumpkin pie.
Read More »