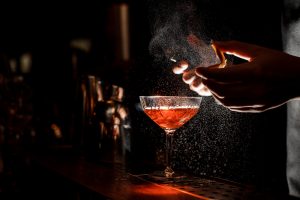 Though cocktail creation may seem like a daunting task, once you know a few key concepts making the perfect cocktail can be way easier than you think!
All cocktails are structured around 5 main styles. Knowing the traditional components of each and how to prepare them will seriously up your cocktail game. To show you how, we've teamed up with The Gentleman's Flavor in outlining 5 main cocktail types, and how you can make some of them with our very own Signal Hill Whisky.
Follow along as we create spirit-forward, highball, sour, Collins and punch cocktails here.