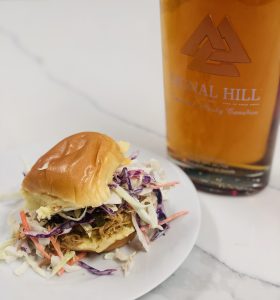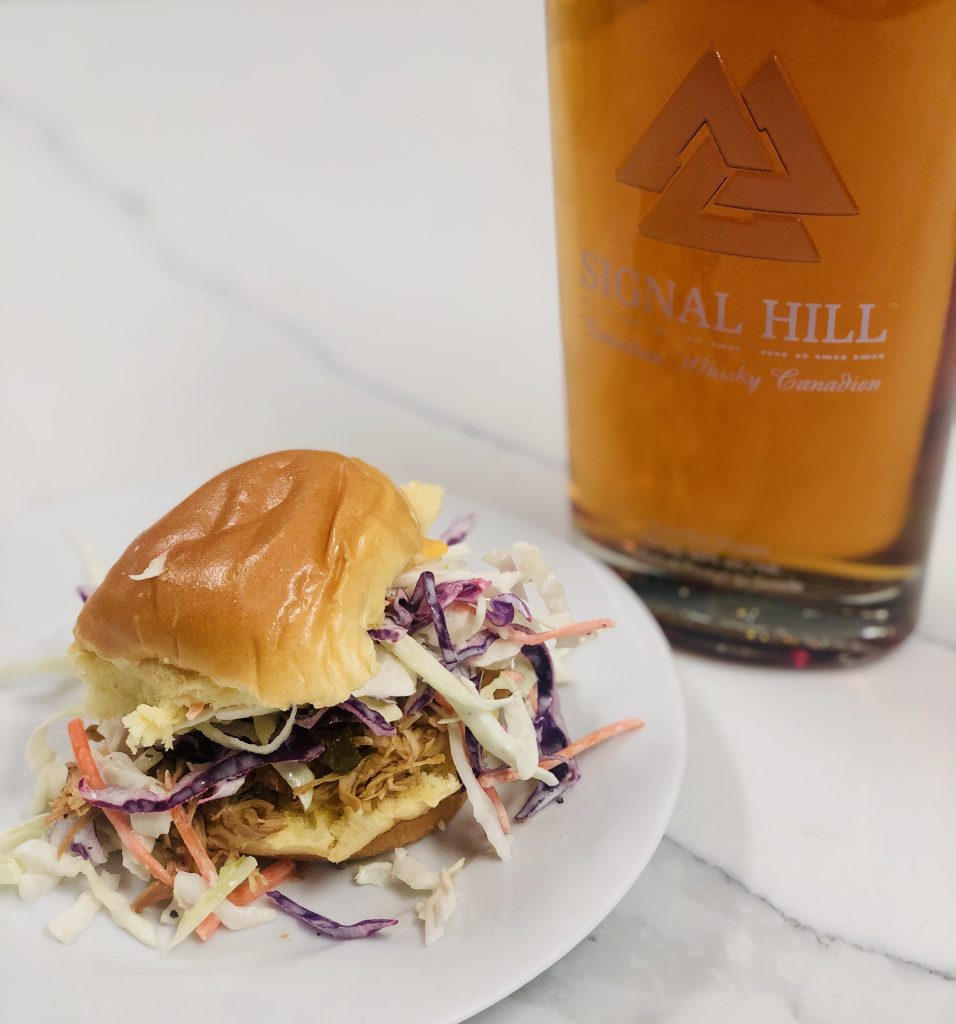 With the long-weekend approaching, we're prepping for picnics, cottage getaways and backyard barbecues. What are we bringing to the table? A super easy, delicious, slow cooker meal… Signal Hill Whisky Pulled Chicken! Recently, we featured this recipe on Instagram using pulled pork, but in case you missed it, this one's for you! The Signal Hill Pulled Chicken is perfect to serve as sliders: we recommend serving with some homemade coleslaw, cheddar cheese and some hungry friends.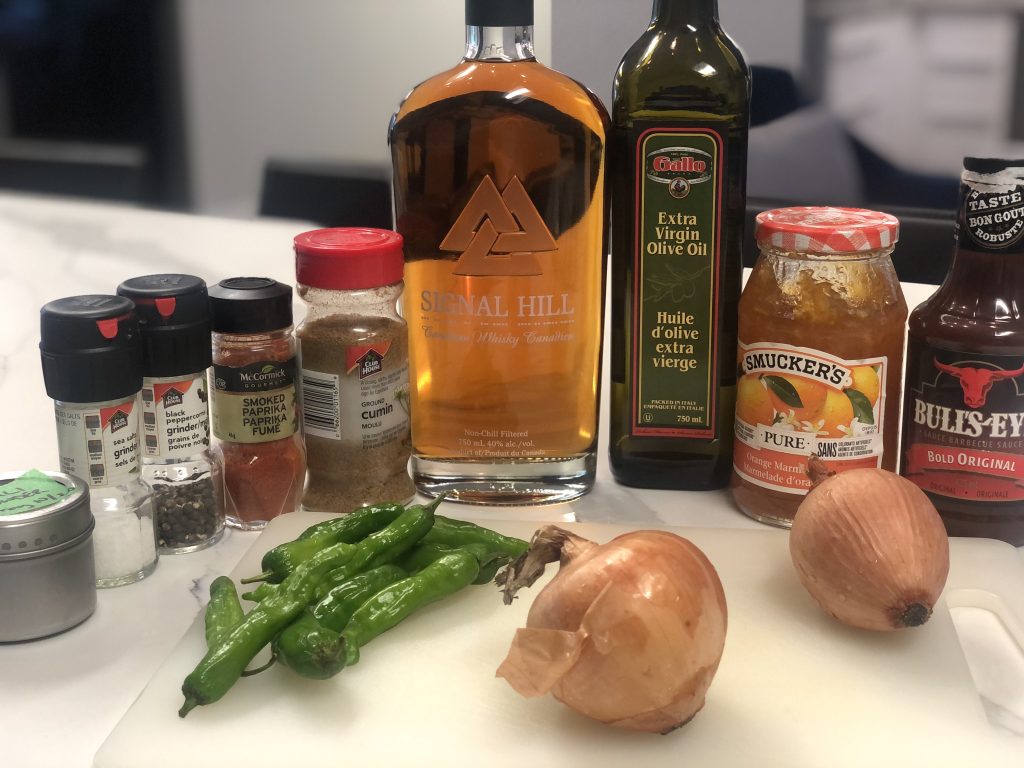 What you'll need:
Chicken Breast (4)
5oz (150mL) Signal Hill Whisky
3oz (roughly 90mL) BBQ Sauce
Fresh Cracked Pepper
Cracked Sea Salt
Cumin
Chili Powder
Smoked Paprika
Chopped Onions (2)
Shishito Peppers (optional)
2 tbsp Orange Marmalade
Extra Virgin Olive Oil
Season chicken with spices to taste. Turn your slow cooker on high and place chicken breasts in pot. Measure out your 5oz of Signal Hill Whisky, and pour over the chicken. Cover the chicken with chopped onions, as well as the shishito peppers (if desired). Take your extra virgin olive oil, and pour over top of the mixture. Do the same with the barbecue sauce, and then add the marmalade. Sprinkle with pepper. It'll look something like this: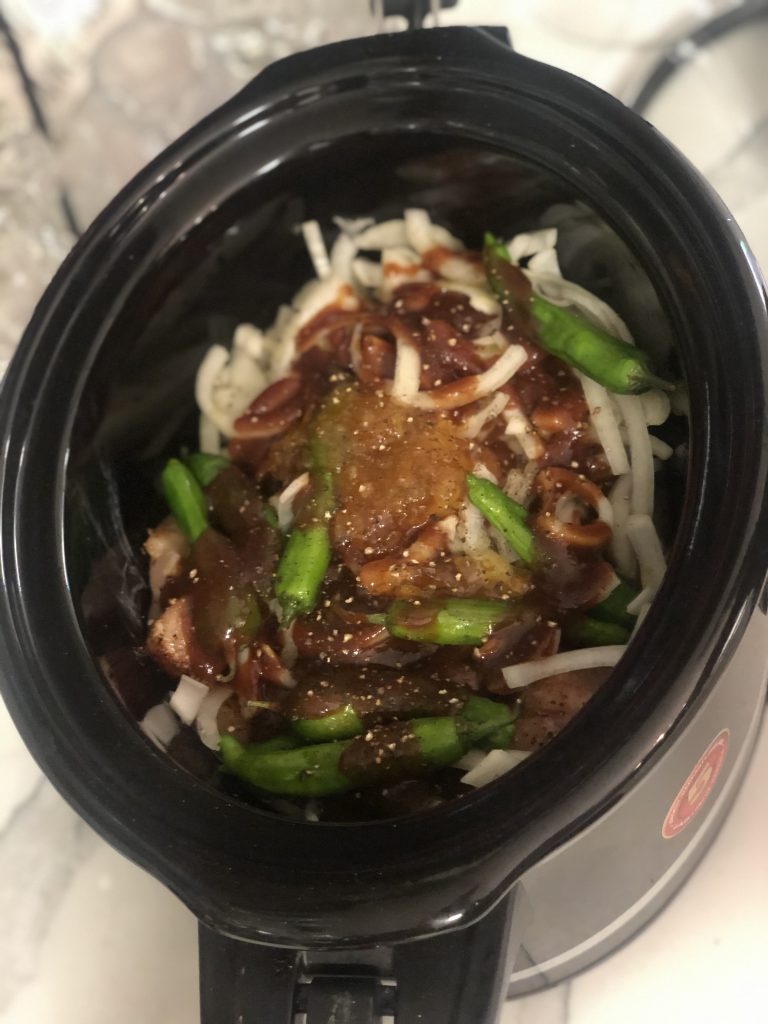 Then, place the lid on top of the slow cooker and leave to cook for two to three hours. At the three hour mark, stir the mixture and begin breaking apart your chicken. It'll look something like this: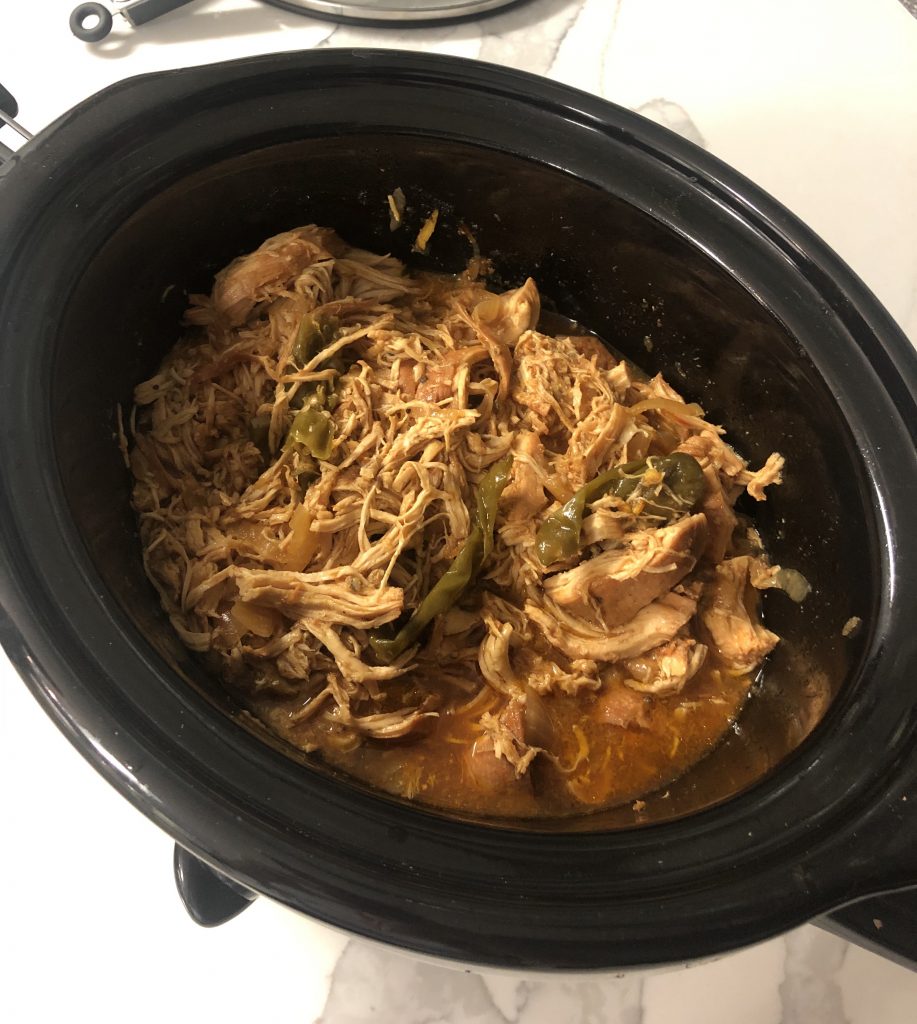 Once you've stirred the mixture and begun breaking apart the chicken breasts, re-cover the slow cooker and let rest for another hour or so, depending on how well it's cooked through. When the chicken looks completely cooked, turn off the slow cooker. During this time, you can prepare your coleslaw or other slider toppings to serve. Once ready, serve the pulled chicken on slider buns, with cheese and coleslaw and of course, a glass of Signal Hill Whisky on the side. Cheers!