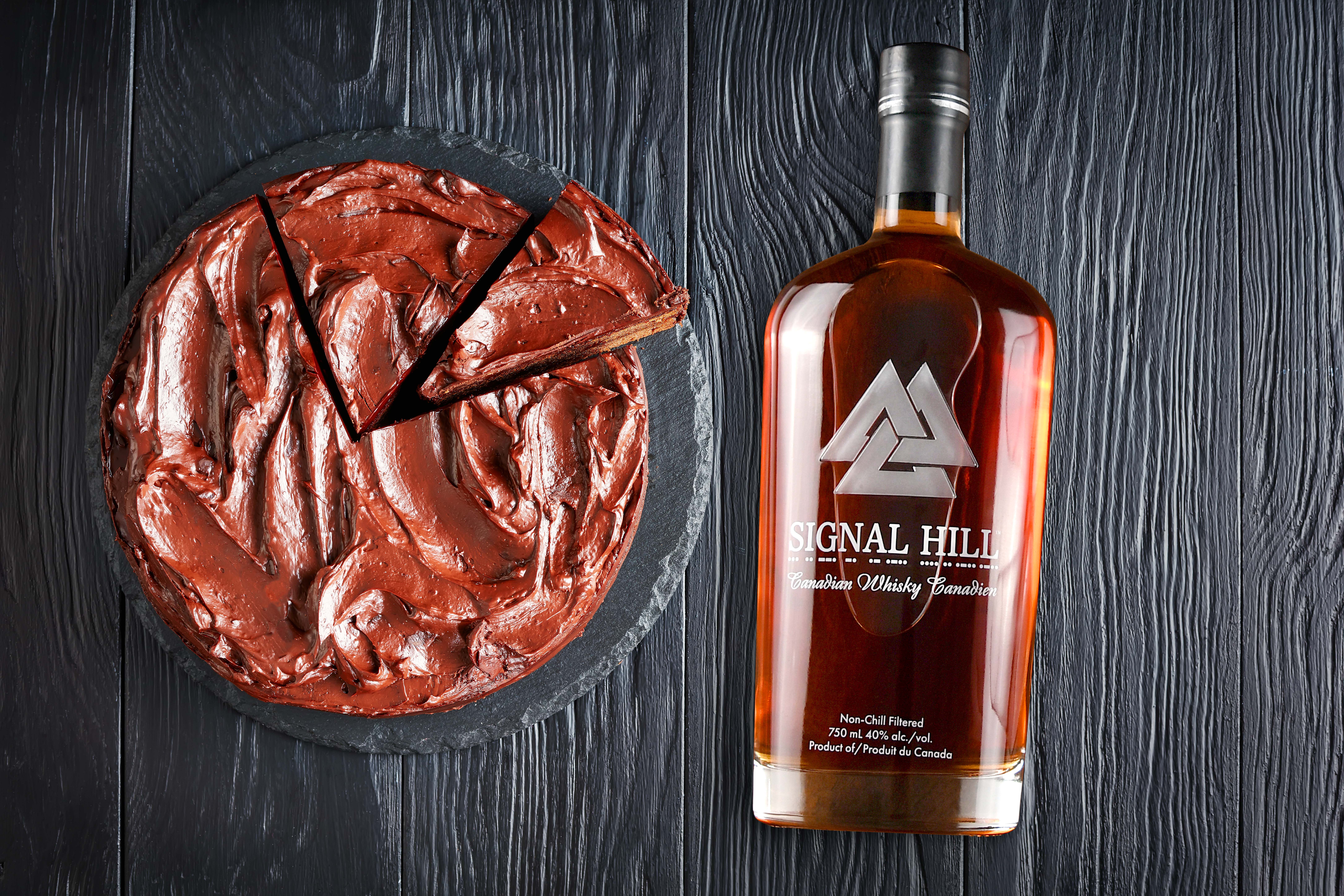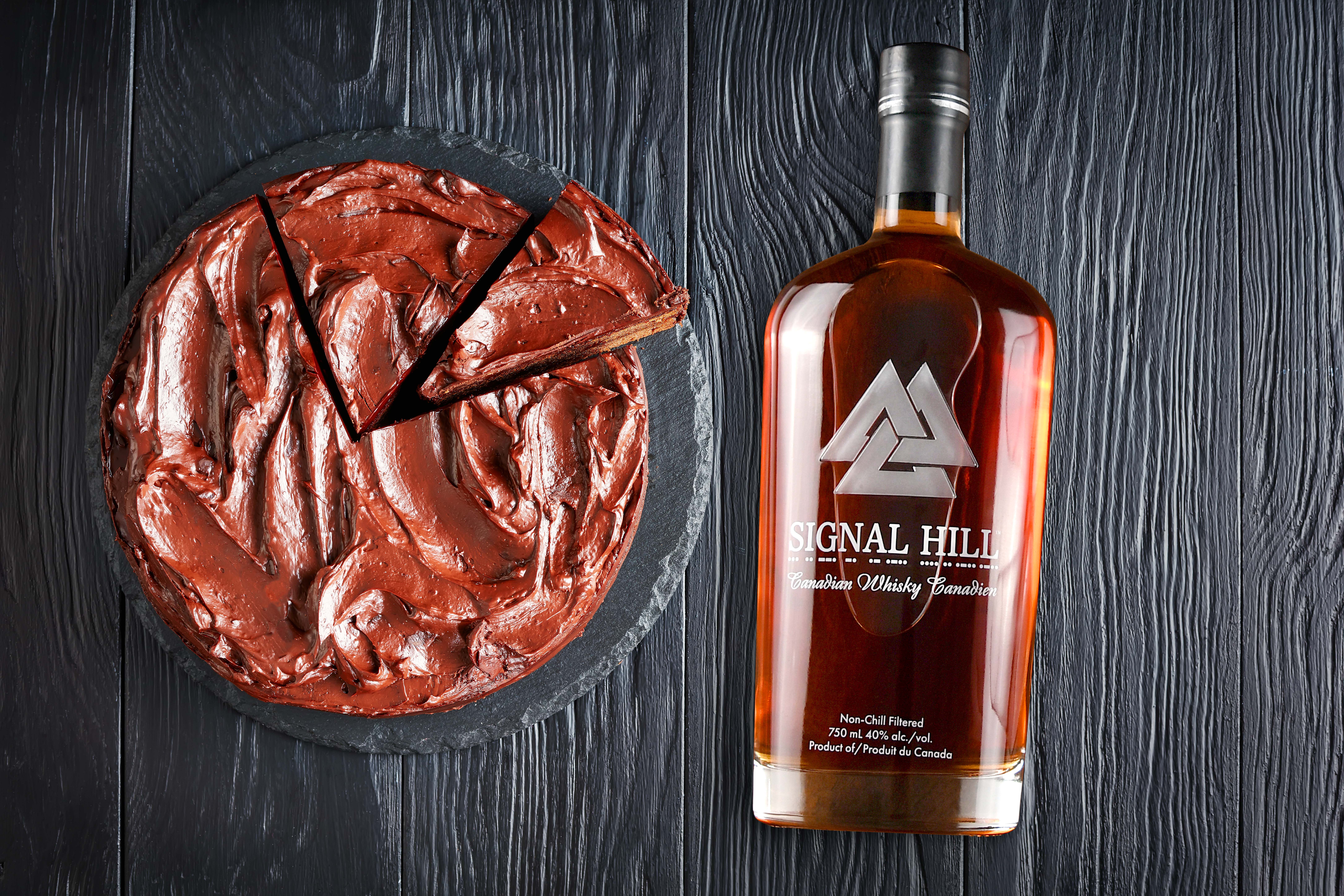 Ingredients
12 tablespoons unsalted butter
¾ cup unsweetened cocoa powder
1 ½ cups brewed strong coffee
4 oz. | 120 mL  Signal Hill Whisky
1 cup granulated sugar
1 cup brown sugar
2 cups all-purpose flour
1 1/2 teaspoons baking soda
¾ teaspoon fine sea salt
¼ teaspoon black pepper
⅛ teaspoon ground cloves
3 large eggs
2 teaspoons vanilla extract
1 cup mini semisweet chocolate chips
Chocolate frosting
Instructions
Heat oven to 325 degrees. Butter a 10-inch springform pan. Dust with two tablespoons cocoa powder.
In a medium saucepan over low heat, warm coffee, Signal Hill Whisky, 12 tablespoons butter and remaining cocoa powder, occasionally whisking, until butter is melted. Whisk in sugars until dissolved. Remove from heat and cool completely.
Whisk together flour, baking soda, salt, pepper, and cloves in a bowl. In another bowl, whisk together eggs and vanilla. Slowly whisk the egg mixture into the chocolate mixture. Add dry ingredients and whisk to combine. Fold in chocolate chips.
Pour batter into the prepared pan. Transfer to oven and bake until a toothpick inserted in the center emerges clean 55 to 65 minutes. Let cool on a wire rack, then remove the sides of the pan. Apply chocolate frosting to the top of the cake.