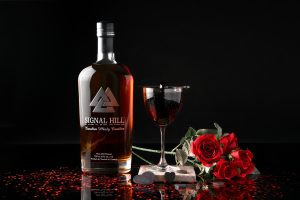 Valentine's Day is about more than just buying a gift for your partner. Sure, gourmet chocolate, heart-shaped cupcakes and bountiful bouquets of roses are great, but what's this romantic day really about? Valentine's Day may be known for many things, but it's really to celebrate love and connection.
This Valentine's Day may be different than years past, but love is always worth celebrating. Whether you're spending this Valentine's Day with your significant other or happily solo, spoil your loved one (or yourself) and toast to love with a heartfelt, romantic night in. If you can't go out to celebrate and you're looking for a new way to turn up the heat this year— Break out the candles, dim the lights and sweep your partner off their feet with an extra-special homemade dinner paired with the perfect cocktail. Because all you need is love, and a little whisky.
Here are perfectly easy and fun Valentine's Day cocktails that are sure to ignite your fire *wink wink.*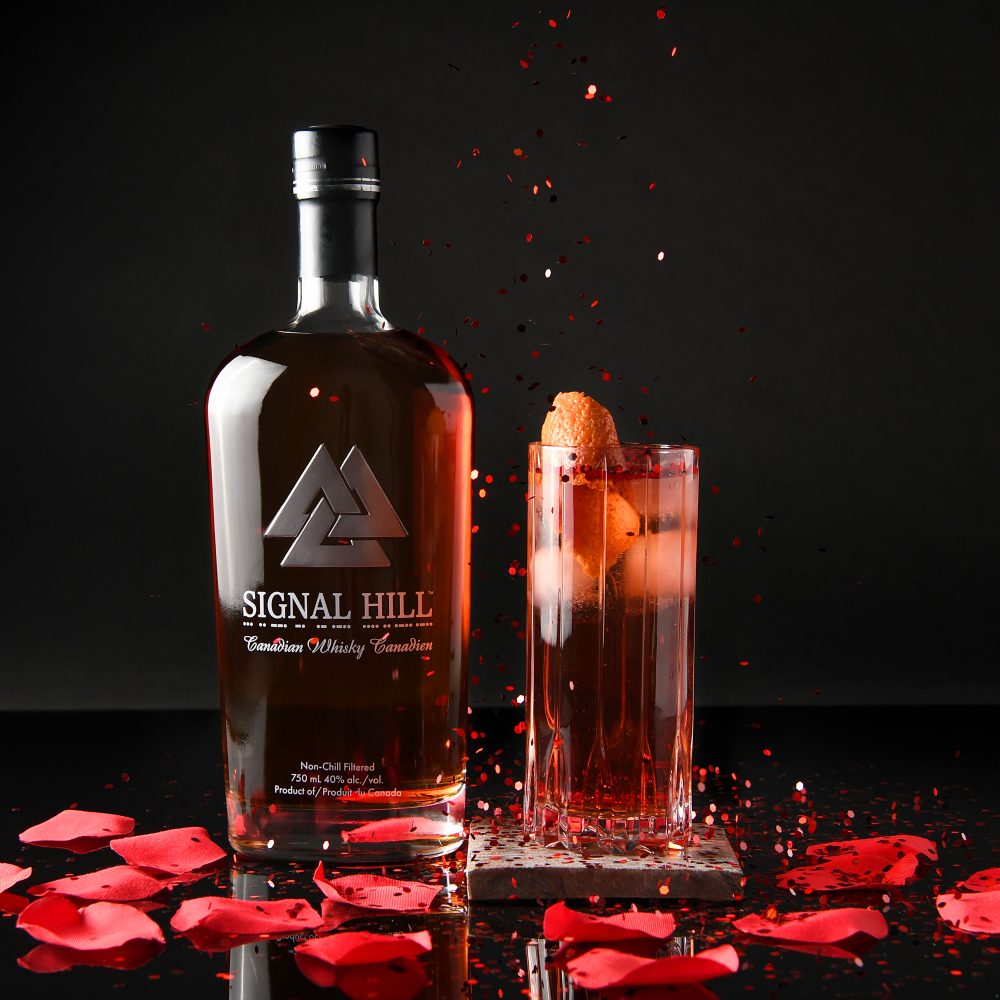 Smitten Boulevardier Highball
1½ oz. Signal Hill Whisky
¾ oz. Campari
¾ oz. Sweet Vermouth
Top with Fever-Tree Aromatic Tonic
Garnish with Orange Twist
How To:
Build ingredients in a highball glass with ice. Top with Fever-Tree Aromatic tonic, and stir. Garnish with an orange twist and serve.