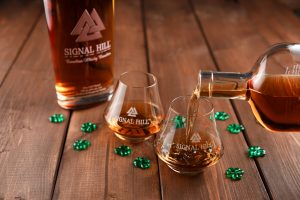 St. Patrick's Day celebrations are never complete without some great-tasting whisky.
If you're celebrating with a dram of whisky or a cocktail, grab a bottle of Signal Hill. Our new St. Patrick's Day cocktails, Pot of Gold and Lucky Signal, will be a hit among your friends as you celebrate the luck of the Irish (ahem…*Canadian*) whisky!
Ps. Who says you have to be Irish to be lucky?
Tap the image for the recipe!
Connect with us on Instagram and show us your cocktail creations by tagging #SignalHillWhisky for a chance to be featured!