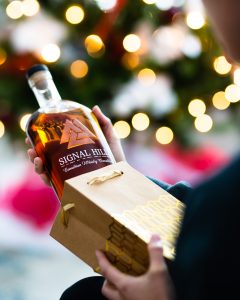 The holiday season is upon us, and like many traditions this year its likely it'll be a little different. This year, many of us will be home for the holidays, but if you ask us it's the perfect way to reconnect. Raise a glass and celebrate with Signal Hill Whisky.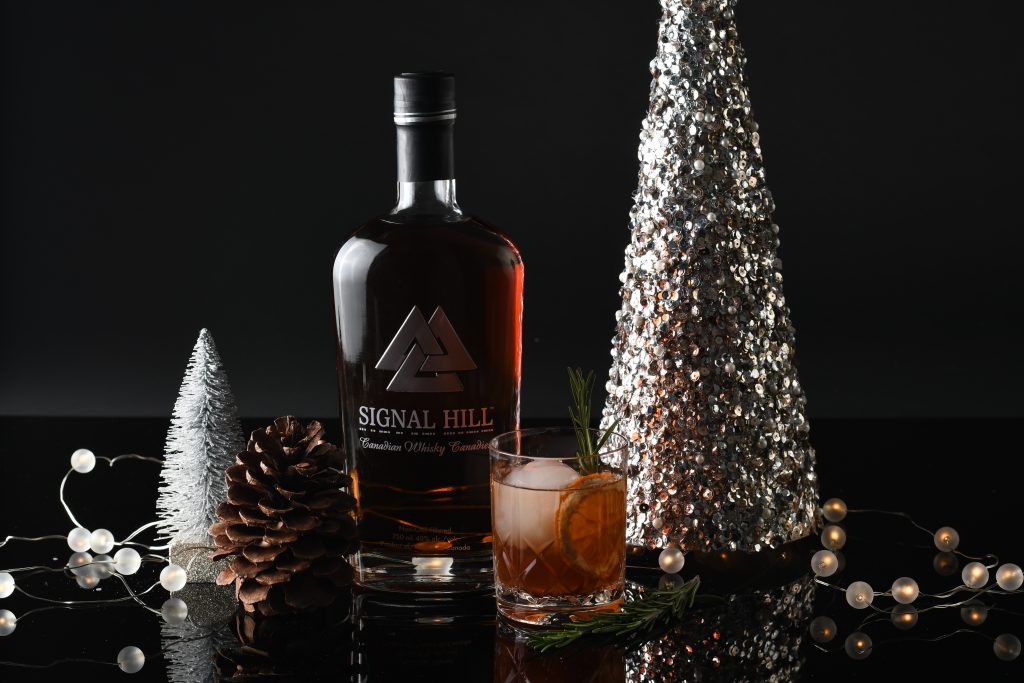 There's nothing old-fashioned about this cocktail. Much like this year's holiday traditions, this cocktail is reminiscent of the traditional recipe, with the perfect new twist for the holidays. Kick up your feet and sip this one fireside.
Cinnamon Rosemary Old Fashioned
2 oz. Signal Hill Whisky
½ oz. Cinnamon Rosemary Simple Syrup*
Angostura Bitters
Orange Zest
Rosemary Garnish
How To: Stir Signal Hill Whisky, cinnamon rosemary syrup, orange zest and Angostura bitters with plenty of ice until well chilled. Strain over large ice cube in an Old Fashioned glass. Garnish by expressing oils from a large swath of orange peel and a sprig of rosemary.
*Cinnamon Rosemary Syrup: Combine equal parts sugar and water in a pot on stovetop over medium heat. Stir in cinnamon and a few sprigs of rosemary and bring to a light boil. Reduce heat and cool before using.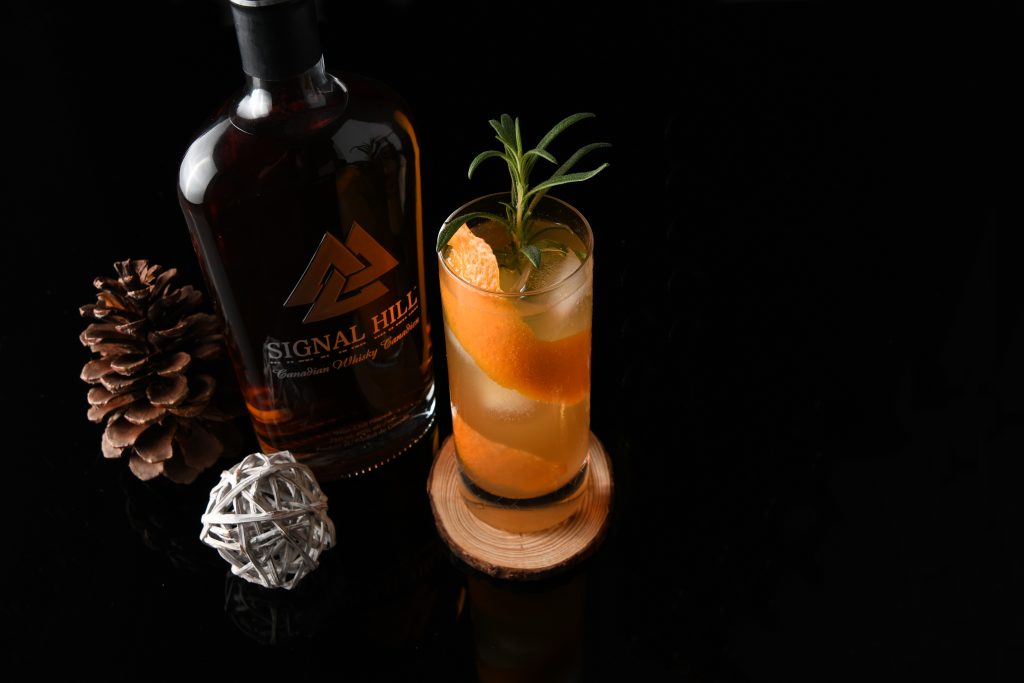 A simple serve that'll please everyone on the guest list. Bright, fresh and aromatic with citrus and rosemary. Balanced perfectly by the body of our smooth Canadian whisky.
The Blitzen' Highball
1 ½ oz. Signal Hill Whisky
Orange Wedge
Rosemary Sprigs
Top with Premium Ginger Ale (Fever-Tree or Canada Dry)
How To: Add Signal Hill Whisky, rosemary and orange into a shaker and muddle. Shake on ice and strain into a Collins glass with plenty of ice. Top with premium ginger ale and garnish with rosemary sprig and orange zest.

We don't know about you, but this cocktail definitely secured it's spot on the nice list this year.
Under The Mistletoe
2 oz. Signal Hill Whisky
2 oz. Cranberry Juice
½ oz. Lemon Juice
¾ oz. Honey Simple Syrup
Egg white
Rosemary (2 sprigs)
Cranberries
How To: Add liquid ingredients into a shaker with cranberries and rosemary and muddle. Dry shake to activate egg whites, add ice and shake again. Double strain into your desired glass, and garnish with rosemary and cranberry skewer.

For the advanced whisky connoisseur. This nutty recipe is sure to impress even the most seasoned of drinkers. The spirit of Christmas is strong in this one.
Pistachio Julep
2 ½ oz. Signal Hill Whisky
8-10 Mint Leaves
1 oz. Pistachio Orgeat (or Simple Syrup)
How To: Muddle ingredients in a cocktail shaker and shake on ice. Strain into a julep cup filled with crushed ice. Garnish with mint crown, grated pistachio nuts and cranberries.