THE DRINK: The First Water Cocktail
1 ½ oz. Signal Hill Canadian Whisky
½ oz. Cream Sherry
¼ oz. Vanilla Liqueur
2 Dashes Orange Bitters
Combine all ingredients with ice in a mixing glass and stir well. Strain into a chilled Cocktail Glass or Coupe. Express the oils from a swath of orange peel over the glass, twist and drop in.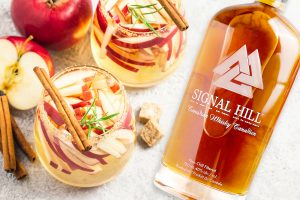 Cozy up with this perfect fall mulled apple cider.
Read More »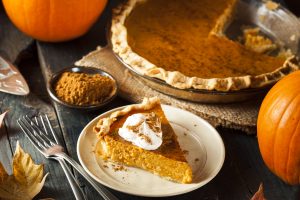 Treat your Thanksgiving guests to a slice of pumpkin pie.
Read More »