THE DRINK: Pomegranate Blast
2 oz. Signal Hill Whisky
2 oz. pomegranate juice
¼ oz. lemon juice
4-5 basil leaves
Canada Dry Premium™ Ginger Ale
In a Boston Shaker, add the basil leaves, lemon juice and pomegranate juice and then muddle. Combine Signal Hill Whisky and ice. Shake thoroughly. Double strain into a Collins glass with ice. Top it off with Canada Dry Premium™ Ginger Ale. Garnish with pomegranate seeds and basil leaf.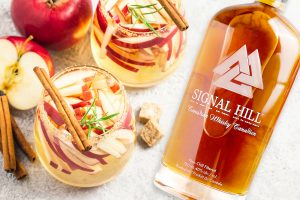 Cozy up with this perfect fall mulled apple cider.
Read More »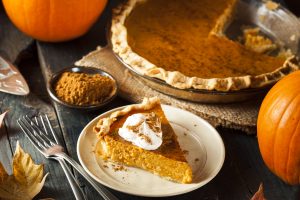 Treat your Thanksgiving guests to a slice of pumpkin pie.
Read More »