THE DRINK: Huffin' Puffin
1 ½ oz. Signal Hill Whisky
¾ oz. Campari
½ oz. Fresh Lime Juice
1 ½ oz. Pineapple Juice
Build ingredients in a cocktail shaker and shake with ice. Strain into a rocks glass with a king cube. Garnish with fresh or dehydrated pineapple and a pineapple leaf.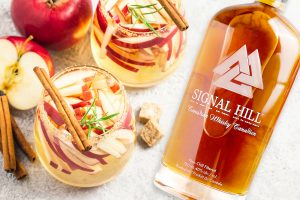 Cozy up with this perfect fall mulled apple cider.
Read More »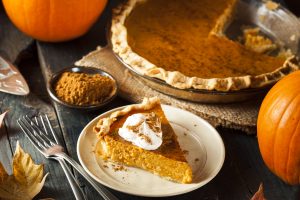 Treat your Thanksgiving guests to a slice of pumpkin pie.
Read More »