1 ½ oz. | 45ml Signal Hill Whisky
½ oz. | 15ml Calvados
1 oz. | 30ml Pumpkin Syrup*
¾ oz. |22.5ml Lime Juice
1 Egg White (30ml)
5 Dashes of Angostura Bitters
*Pumpkin Syrup: Combine equal parts pumpkin purée and water in a saucepan with 3/4 parts sugar. Simmer together for 5 minutes. Once cooled, double strain to remove any particles. Take the strained liquid and strain again through a coffee filter to remove any additional particles. Place in a mason jar and store in your fridge.
Place all ingredients into a cocktail shaker with ice and shake vigorously. Strain out the ice and shake again. Strain into a chilled coupe glass. Garnish with freshly grated cinnamon and 5 dashes of Angostura Bitters.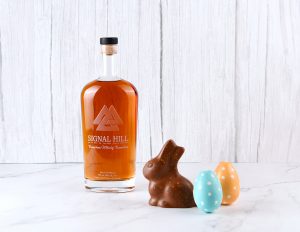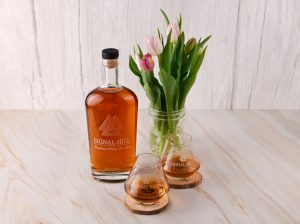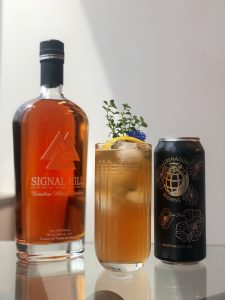 Celebrate national beer day with a cocktail!
Read More »