THE DRINK: Cinnamon Rosemary Old Fashioned
2 oz. | 60ml Signal Hill Whisky
½ oz. | 15ml Cinnamon Rosemary Simple Syrup*
2-3 Dashes Angostura Bitters
Orange Zest
2 Rosemary Sprigs
Combine Signal Hill Whisky, cinnamon rosemary syrup, orange zest and Angostura bitters to a mixing gland with ice. Strain over a large ice cube in a rocks glass. Garnish by expressing oils from an orange peel and add a sprig of rosemary.
*Cinnamon Rosemary Syrup: Combine equal parts sugar and water in a pot on the stovetop over medium heat. Stir in cinnamon and a few sprigs of rosemary and bring to a light boil. Reduce heat and cool before using.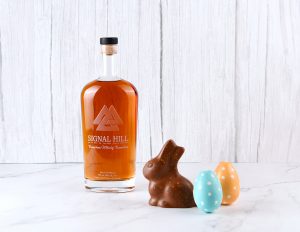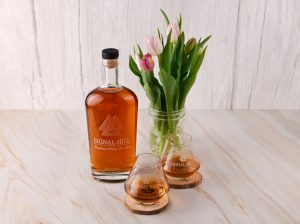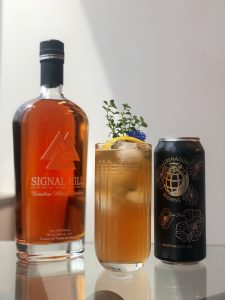 Celebrate national beer day with a cocktail!
Read More »