THE DRINK: Chocolate Orange Old Fashioned
2 ½ oz. | 75ml Signal Hill Whisky
3 Dashes Cacao Bitters
2 Dashes Orange Bitters
1 Sugar Cube
1 Chocolate Navel Orange Zest
1 Chocolate-Dipped Chocolate Navel Orange Wheel*
*To make the chocolate-dipped chocolate orange wheel, thinly slice a chocolate navel orange into a wheel. Place the sliced orange wheels onto a baking sheet lined with parchment paper and place into a preheated oven at 120 degrees for 2 hours, flip the wheels over and bake for another 2 hours. After the fruit is fully dehydrated, mix dark chocolate with coconut butter in a pot over low heat, stirring constantly until melted. Once the chocolate is melted, dip half the orange wheels into the chocolate, removing slowly to allow for the chocolate to properly coat the orange wheel. Place the chocolate-dipped orange wheels back onto the parchment paper, and place them in the fridge to cool and set.
Add all ingredients into a mixing glass and gentle muddle, breaking down the sugar cube. Add ice and stir for 20 seconds. Double strain into a rocks glass over a large ice cube. Garnish with a chocolate-dipped dehydrated chocolate navel orange wheel.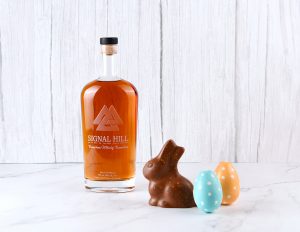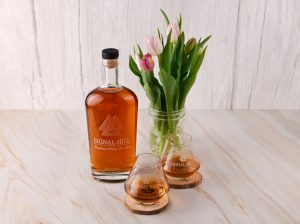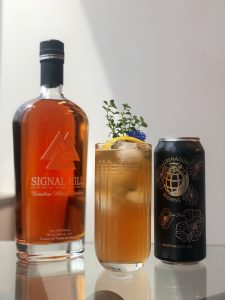 Celebrate national beer day with a cocktail!
Read More »