1 ½ oz. Signal Hill Canadian Whisky
1 oz. Chai Syrup*
¾ oz. Fresh Lemon Juice
¾ oz. Egg White
Aromatic Bitters, For Garnish
Combine all ingredients in a cocktail shaker without ice and shake well. Add ice and shake well again. Strain into a chilled Cocktail Glass or Coupe and dash a small amount of bitters overtop the drink to garnish.
*Chai Syrup:
Combine equal parts water and sugar in a sauce pan over medium heat and stir well until fully incorporated. Bring to a light boil and remove from heat. Steep 1-2 Chai tea bags in the syrup for 5-10 minutes. Once steeped, remove the tea bags and let cool before bottling. Keep refrigerated.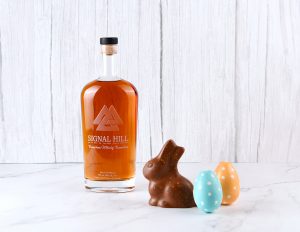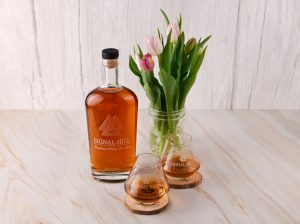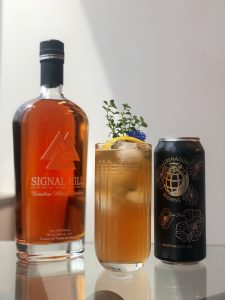 Celebrate national beer day with a cocktail!
Read More »