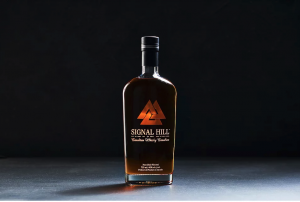 We sat down with Drink With Me to discuss Signal Hill, Newfoundland and told the story of how this great whisky came about.
Signal Hill is made up of three founders: Jonathan Hemi, Brian Meret, and Kristina Cappellini. It represents adventure, innovation, and longevity. A place of connections – being said to have received the first reported transatlantic wireless transmission and the waypoint for the first non-stop transatlantic flight carrying airmail. The intent was to develop a profile that would appeal to a broad demographic: from the novice drinker to the whisky geek. Consumers are looking for more flavourful whiskies and are open to trying new brands and styles.
Read the full story here.