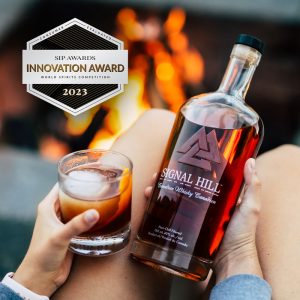 Signal Hill Whisky is excited to bring home an Innovation Award at the 2023 SIP Awards.
The SIP Awards was created with the consumer's opinion in mind. The SIP Awards are the only international spirits competition that brings everyday consumers into the judging panel to decide which brands deserve recognition.
The Innovation Award applauds spirits with an exciting and unique taste profile or design. Consumer judges deem these spirits innovative.
The Signal Hill team is proud to receive such a prestigious award. Thank you to the SIP judging panel for recognizing the hard work behind our whisky.